Spectacular and Inspirational Life-Size Bronze Statues

Here at Regent Antiques we have an astounding selection of life-size bronze statues to impress and amaze all those who set eyes upon them. Today we are showing you three remarkable examples, all of which are available for sale.
The use of bronze for casting sculpture is timeless and the process is one which has changed little over the years. There are still plenty of bronze foundries across the UK, with many of them located in and around London.
Bronze is particularly desirable for making larger statues as it is not brittle, although its relatively high cost – due mainly to the copper content – has to be taken into consideration. It is not unheard of for large bronze statues to be stolen and melted down due to the high value of the alloy.
Today, we would like to show you three spectacular life-size bronze statues that we are delighted to offer for sale to our discerning clientele.
A magnificent life-size bronze horse statue
Dating from the late 20th century, this is a truly fabulous life-size bronze horse statue which stands at 215 cm (7 feet 1 inch) tall and depicts a stallion with a flowing mane and tail.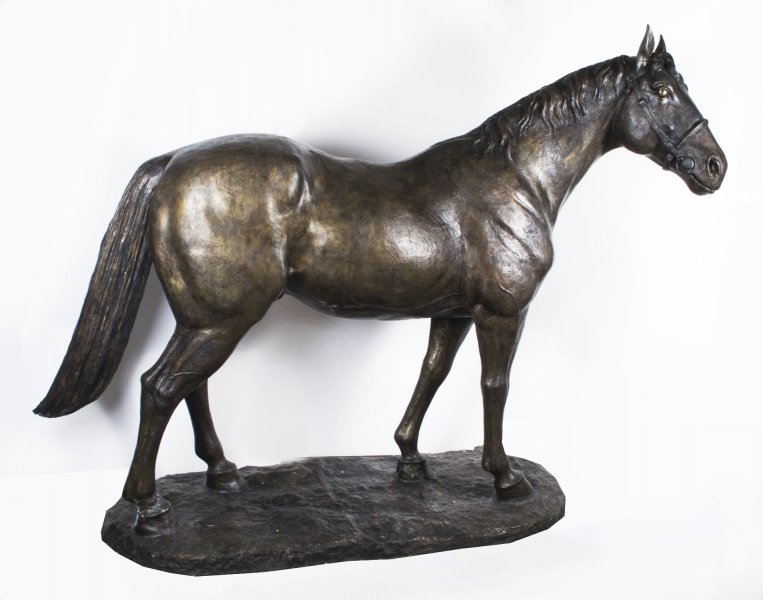 The attention to detail of this spectacular bronze horse statue is second to none. The horse is incredibly lifelike with its head turned to the right and will make an amazing addition to any bronze collection, particularly for lovers of all things equestrian. It is depicted wearing a halter and the detail of the casting is simply breathtaking. You can easily imagine throwing a saddle over its back and taking off for a ride across the country.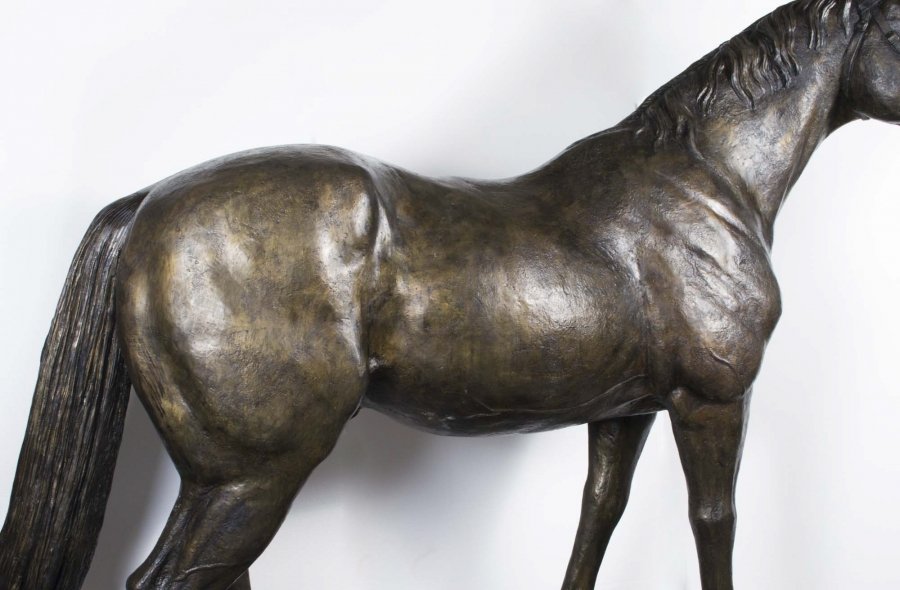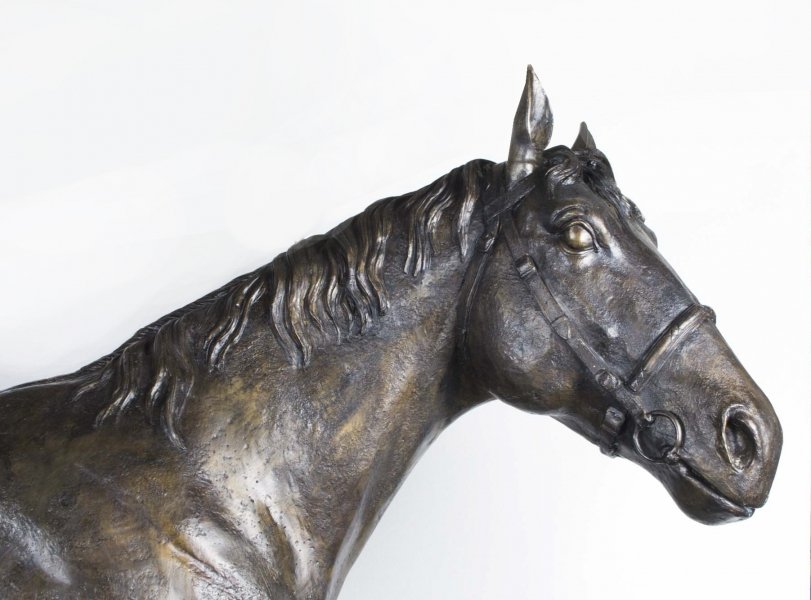 This superb quality bronze horse statue is suitable for display inside or outside. It is in excellent condition as can be seen from the photographs which we have provided. Please do take a moment to look at these for yourself to check the condition as well as to admire the utterly amazing craftsmanship of this piece.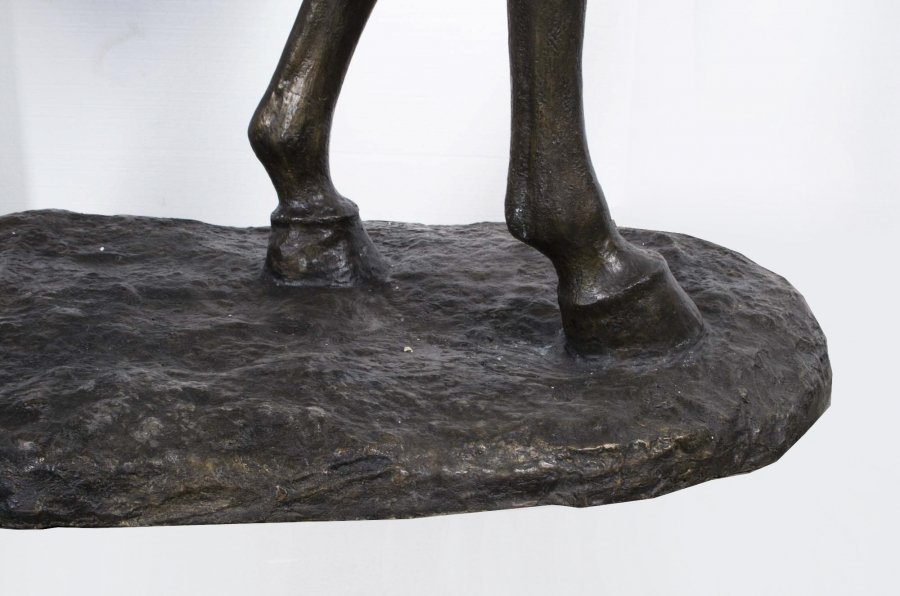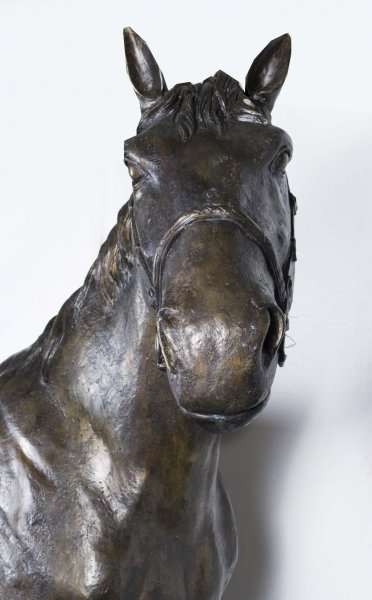 An extraordinary bronze statue for the extraordinary genius of Einstein 
Next, we are delighted to present this exquisite life-size statue of Albert Einstein sitting casually on an outdoor bench enjoying the view, from the last quarter of the 20th century.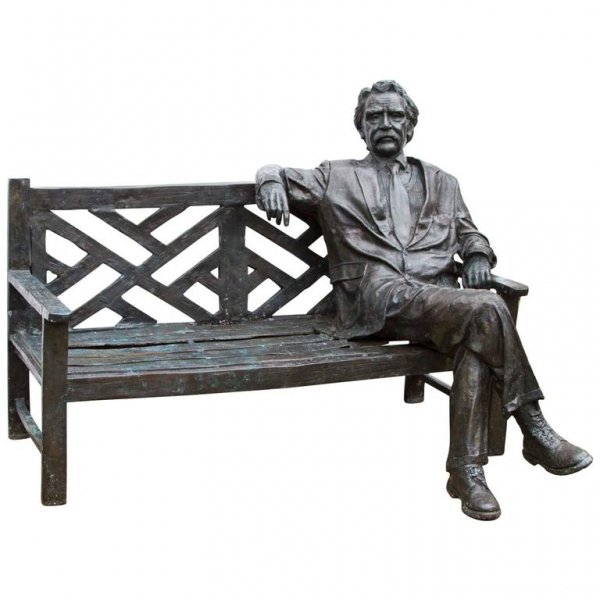 This magnificent bronze statue will soon become the focal point of your garden or public space and is sure to receive the maximum amount of attention wherever it is placed.
The statue is made from solid bronze and incorporates a lot of intricate detailing. It weighs 251 kgs, or approx one quarter of a ton.
This high-quality hot cast solid bronze was produced using the traditional "lost wax" process, otherwise known as the "cire perdue" method.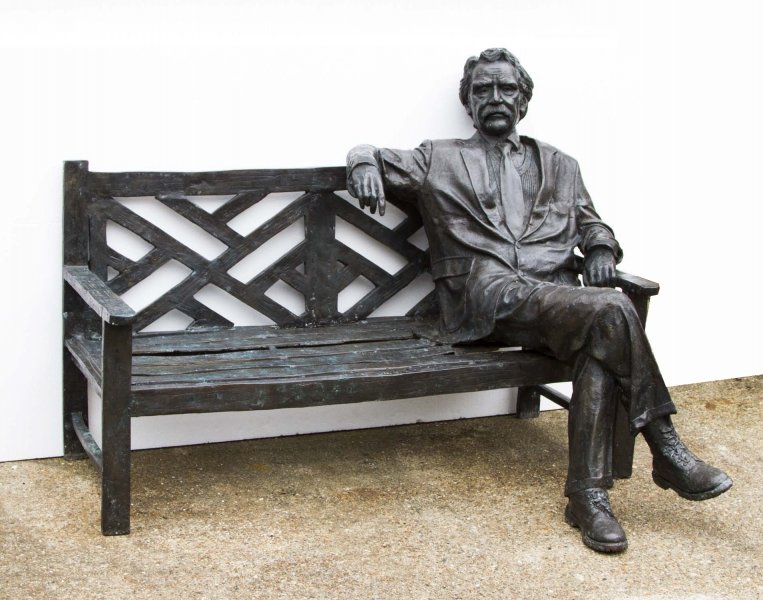 This impressive pair of bronze columns will not be overlooked
Next, this pair of columns make a real impression when you first see them – they can be used indoors (if your ceilings are high enough) or outdoors.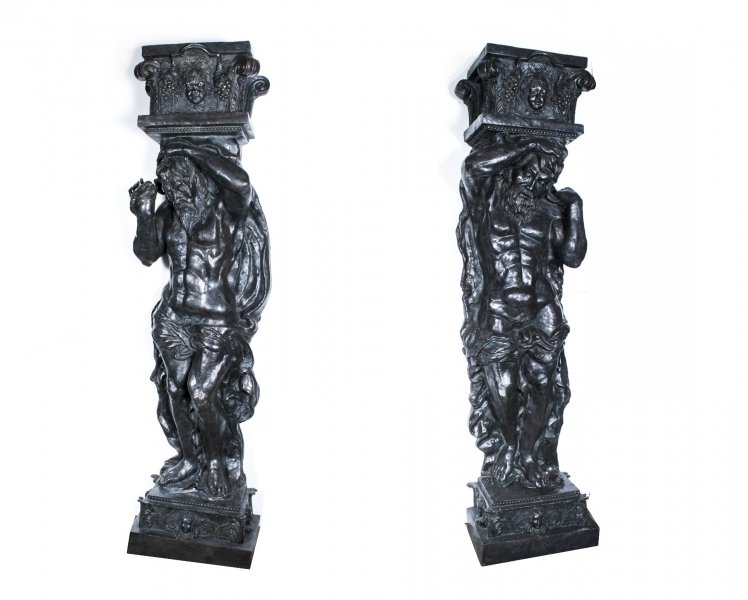 In classical European architecture, an atlas is a support which has been sculpted in the form of a man and which can take the place of a column, a pier, or a pilaster. The Roman term for such a sculptural support is a telamon.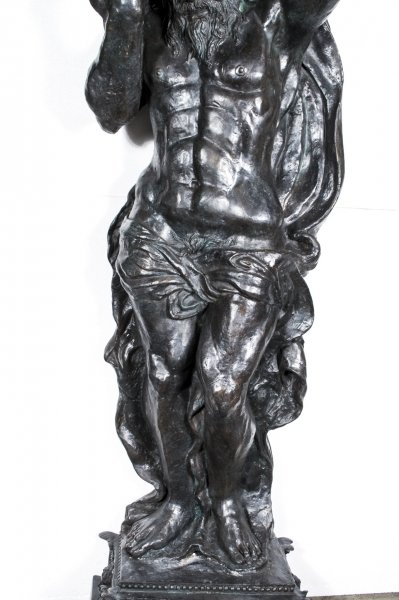 These bronze atlas columns depict a pair of classical bearded figures which are dressed in togas and sashes and support the capitals of the columns on top of their heads. They feature Bacchanalian cherubs, grapes, and a pair of angels on either side. The columns stand on decorative bases featuring putti and various other ornamentation presented in high relief.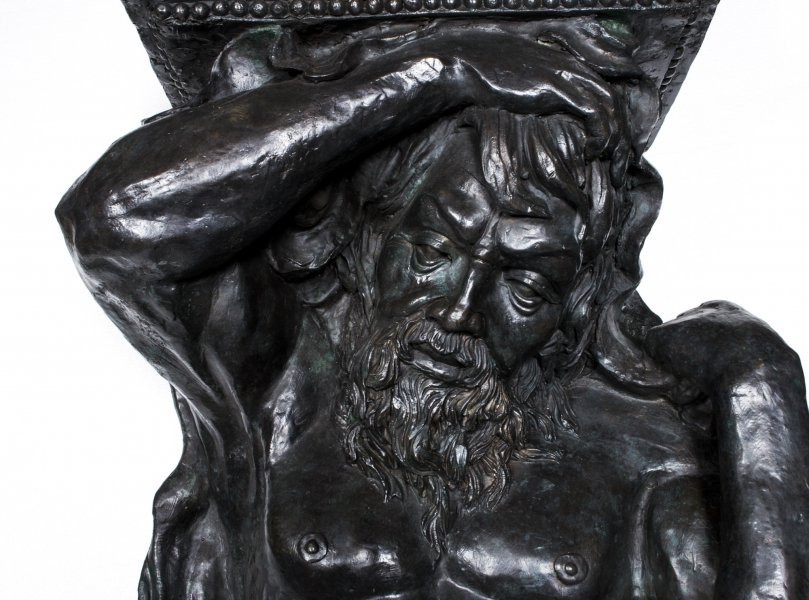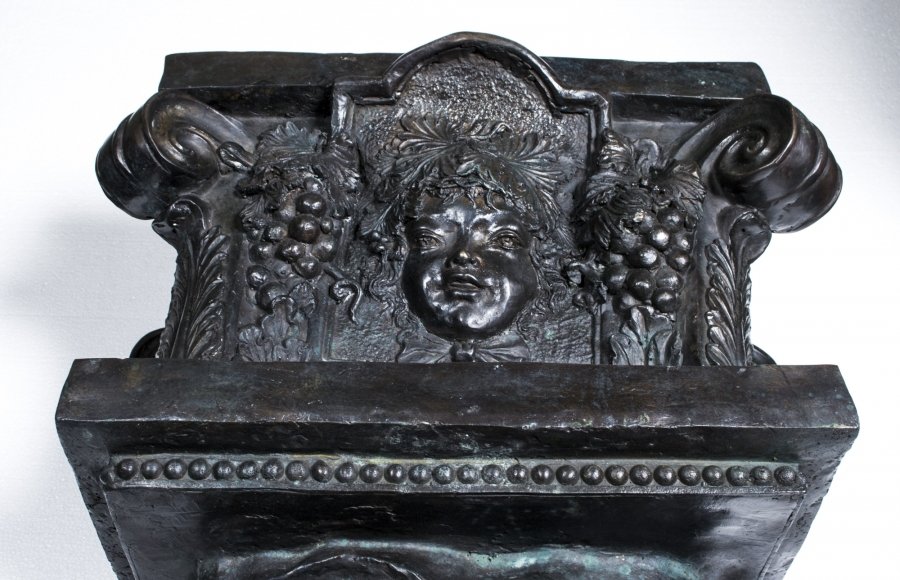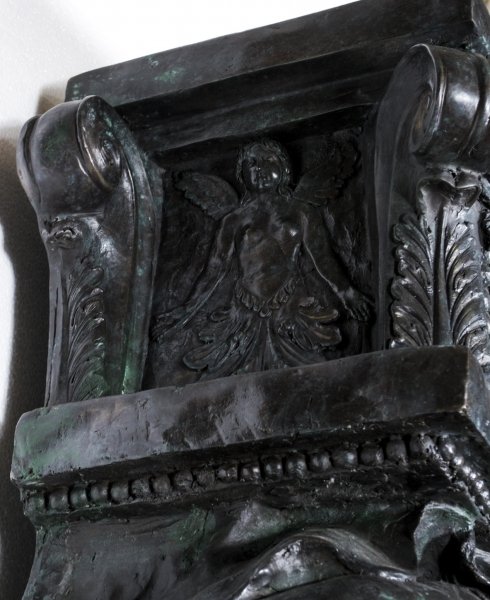 Over the years the bronze surface has acquired a lovely patia which gives the statues a warmth and depth that is most appealing.
We hope you enjoyed going through these three remarkable examples of life-size bronze statues today. 
Please be aware that here at Regent Antiques we offer a much wider and comprehensive range of life-size bronze statues, which may be displayed either indoors or outdoors. We also have a range of bronze fountains and bronze water features for your garden or hotel grounds, parks, or other outdoor landscaped areas.