Regent Antiques Featured in The Telegraph For Games of Thrones-esque Furniture

A rare antique piece from Regent Antiques has been selected to appear in The Telegraph for a special Game of Thrones-esque furniture feature.
Regent Antiques has been featured in The Telegraph newspaper for one special antique item in our inventory. Together with 11 other 'Game of Thrones-esque' antique items from LAPADA members, our piece has been showcased for the most avid of Games of Thrones fans.
The Telegraph reads, 'Make it a Baratheon whose family emblem is a black stag, with this bronze version'. Indeed, they are highlighting this French bronze animalier sculpture of a stag by Christopher Fratin, circa 1840 in date.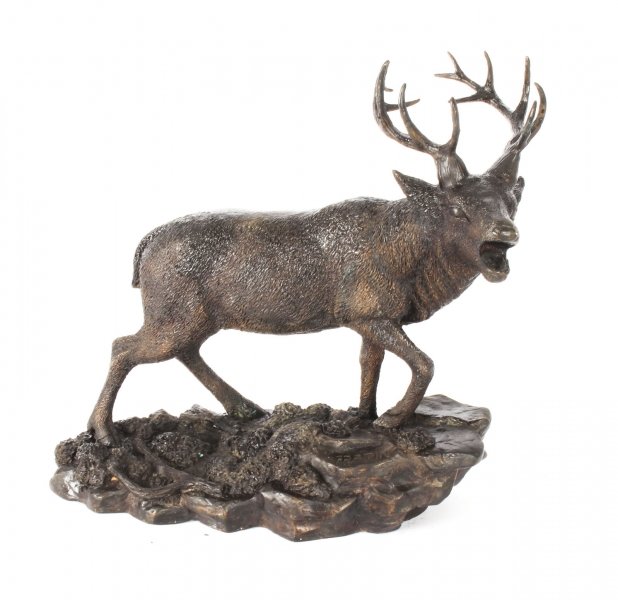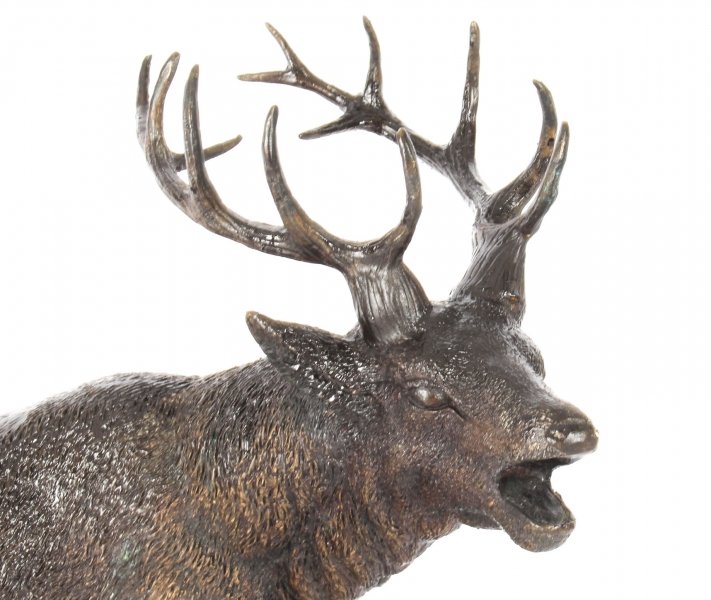 This superbly cast bronze bellowing stag is standing alert and ready to charge. It features a finely detailed naturalistic base and has a dark brown patination and is signed FRATIN.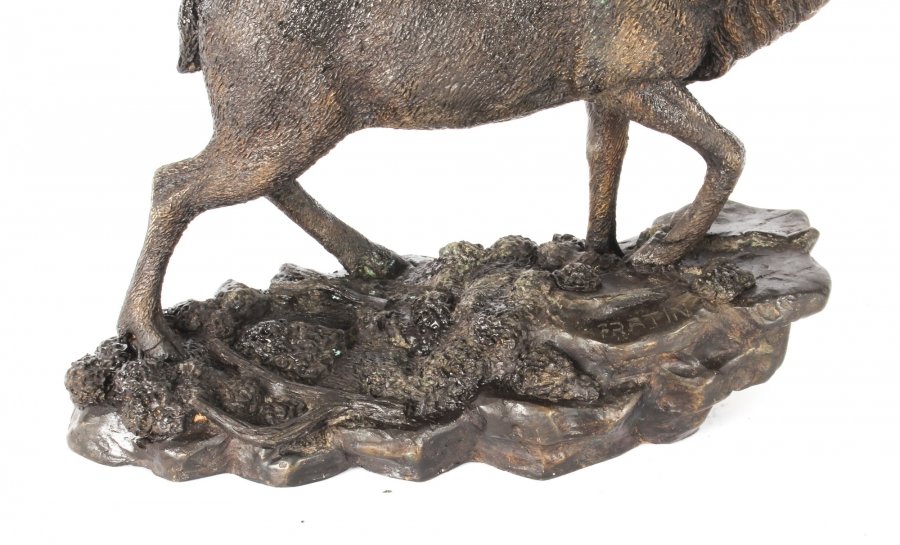 Christopher Fratin (1801 – 1864), also known as Christophe Fratin, was one of the earliest French sculptors to portray animals in bronze.
Fratin was born in Metz, Moselle, France, the son of a taxidermist. He first studied drawing under Pioche in Metz and later worked in Paris at the studio of Théodore Géricault.
He exhibited at the Paris Salon from 1831–1842 and 1850–1862, as well as at the Great Exhibition in London in 1851. Fratin never signed his bronzes but instead used a stamp showing his last name in straight block letters (as is the case on this bronze).
Fratin received monumental commissions in France and elsewhere, including the Deux Aigles Gardant Leur Proie (Eagles and Prey, created 1850) displayed since 1863 in New York City's Central Park. Today, Fratin's sculpture is on permanent display in the Louvre, the city museums of Metz, Lyon, Strasbourg, Nîmes, and the Peabody Institute in Baltimore, Maryland. The Georg Eisler archive in Vienna also has on display works by Fratin.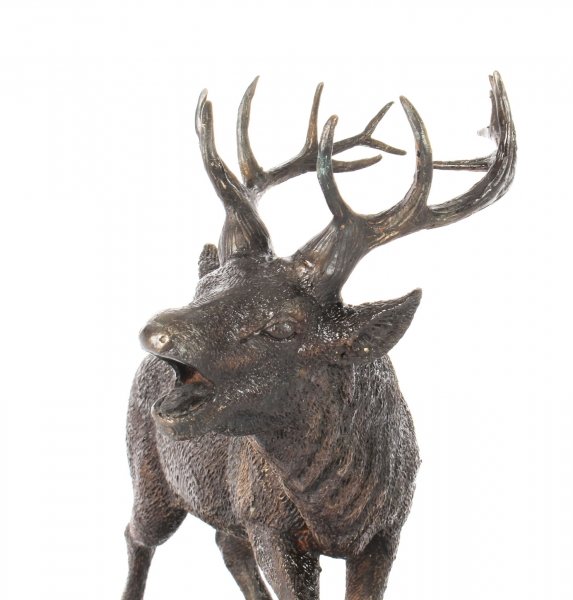 Given the superior quality and uncommon design of this bronze sculpture, we are delighted for it to be featured in The Telegraph.
The great news for you is that this wonderful antique item is still available for sale and you could become the lucky owner for just £1850.
If you are interested in Fratin artwork and we can assist you in any way, just please contact us and we will be absolutely delighted and ready to help you with any enquiry.