Uncovering a Range of Rare and Fascinating Antiques

At Regent Antiques, we love to offer our clients a wide range of fine antiques. We are well known as a specialist dealer in fine antique furniture, fine decorative antiques, and works of art. We are however not complacent, and our buyers are also constantly on the lookout for other unusual items, both decorative and functional. So today we are especially pleased to be able to show you some fine examples from our vast 'miscellaneous and interesting' category.  
We are starting with this fabulous high quality antique French mahogany parquetry decorated and ormolu mounted games table, stamped E.S.S.G.D.G. Paris, circa 1860 in date.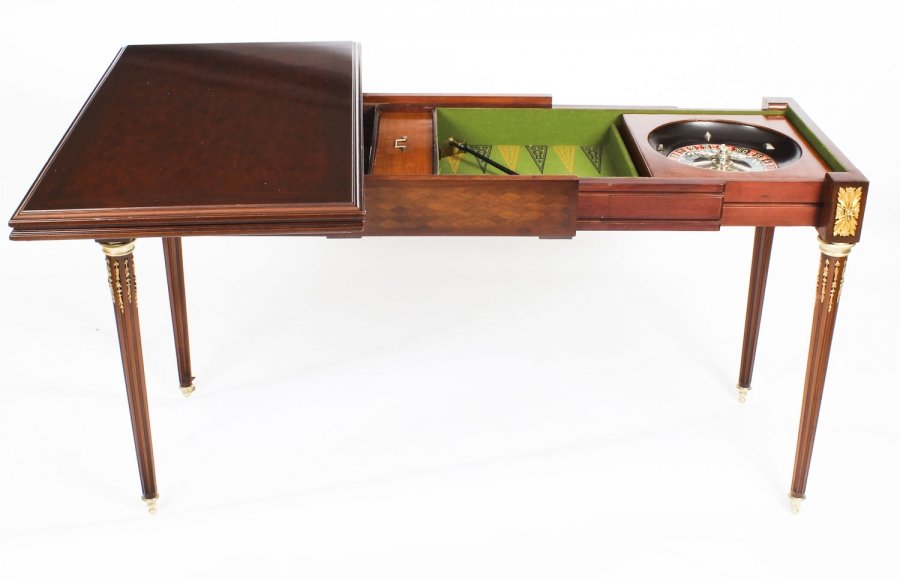 It features a hinged lid enclosing a green baize roulette/games board with a sliding drawer that is fitted with a roulette wheel, and it is raised on fluting tapering legs. The hinged top opens to reveal a fabulous gaming interior for playing cards and roulette.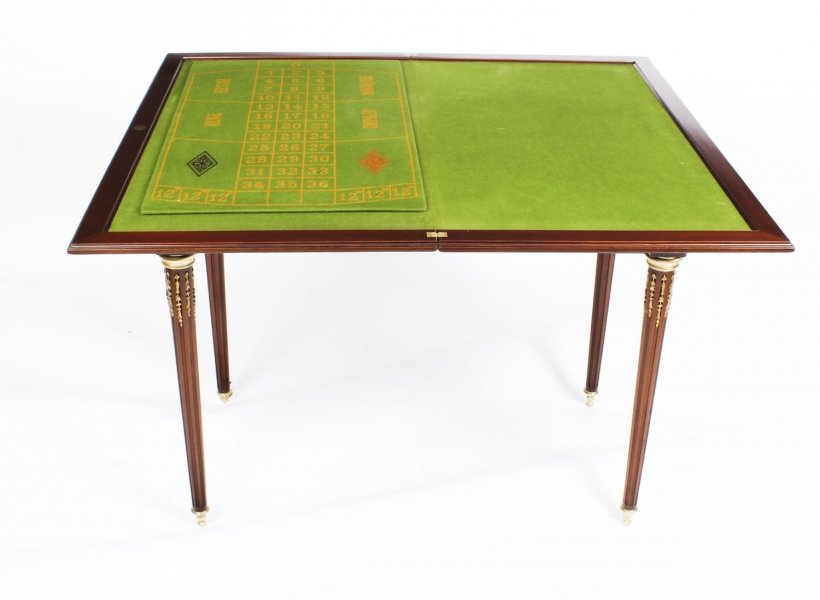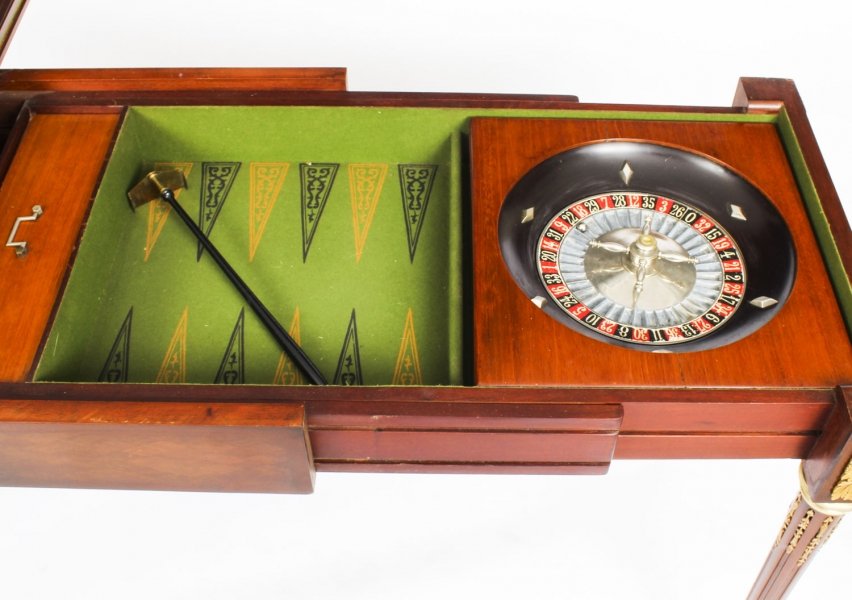 Roulette is a casino game born in France. The French word 'roulette' means 'little wheel'. In the game, players bet on either a single number or multiple numbers, the colours red or black, or either odd or even numbers. Roulette has been played in its current form since 1796 in Paris. Early documentation of the game is found in a French novel La Roulette, ou le Jour by Jaques Lablee, which reports a roulette wheel in the Palais Royal in Paris in 1796.
This is an elegant games table which will enhance a special room in your home and will certainly entertain social occasions in a distinctive manner.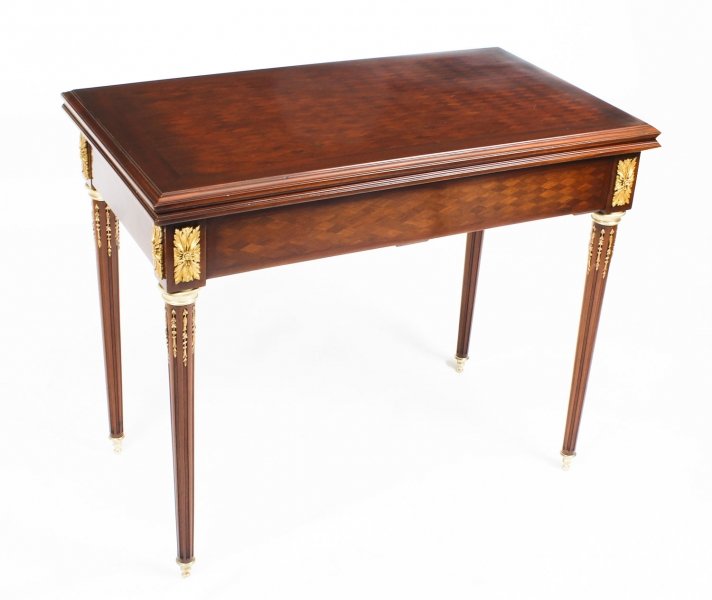 Next, we turn to this beautiful French Lebeuf, Millet & Cie (1840- 1875) onyx and champleve enamel wall hanging holy water stoop, dating from the middle of the 19th Century.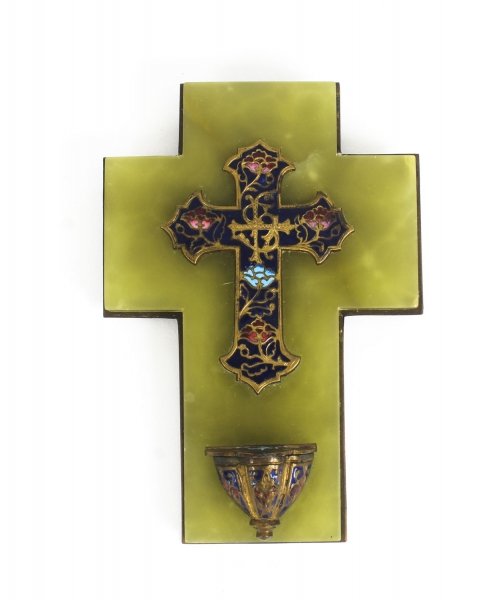 The onyx cross is mounted on a bronze base stamped with the anchor L.M & Cie. Concerning the Lebeuf, Millet & Cie firm, after the merger of the factories of Creil and Montereau in 1840, Lebeuf partnered with Milliet. Under the Second Empire, the decorative arts were fashionable and advances in the industry added to the craze of the middle classes for art. The quality of pottery continued to improve, always more white and hard.
This champleve enamel panelled cross is decorated in royal blue, pink and red with a lidded enamel holy water stoop below.
Our third offering is this superb large malachite sphere with a decorative ormolu support, circa 1860 in date.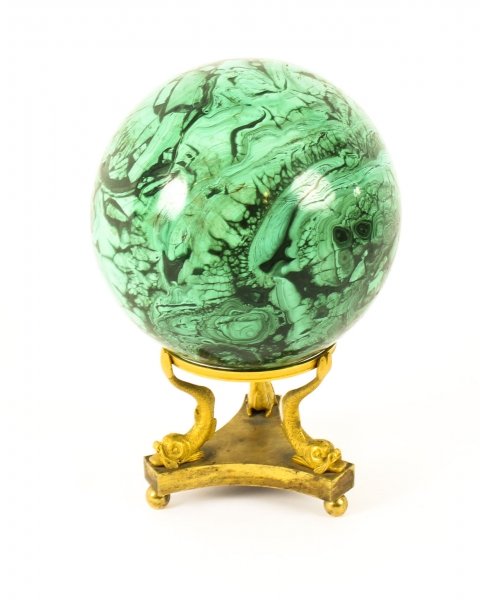 This beautiful malachite sphere features the distinctive textured pattern of the green polished stone. Malachite is an opaque, green banded mineral. Malachite has been used to aid success in business and protect against undesirable business associations. It is a stone of balance in relationships. Most malachite comes from Zaire, Chile and Australia. Ancient Egyptians, Greeks and Romans used malachite for jewellery and ground it to use as an eye shadow.
This malachite sphere stands on a superb ormolu openwork support in the form of three mythical sea beasts, which adds that extra touch of elegance to this exquisite item. The tripartite base has three lovely ball feet. This delightful object will look beautiful on display in any room in your home.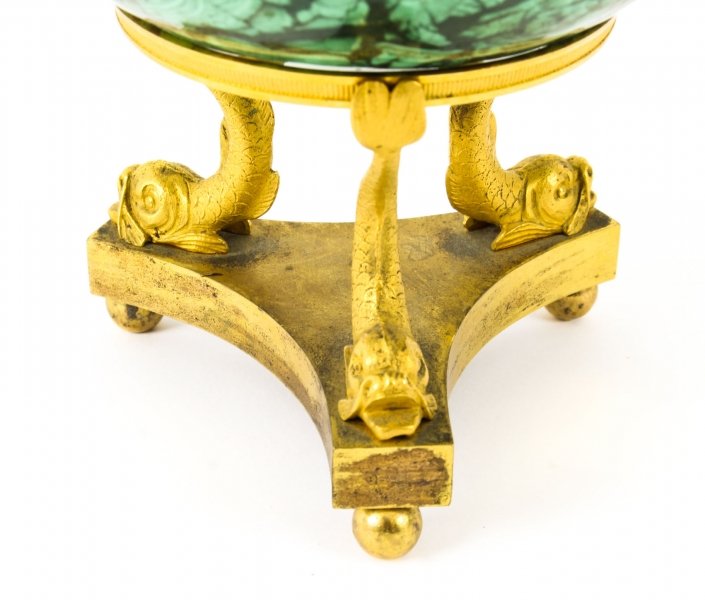 Another of our unusual and interesting items is this magnificent antique naval officer's sword in leather-mounted scabbard by Henry Wilkinson, Pall Mall, London, engraved J. Wilson. R.N, 8th August 1874.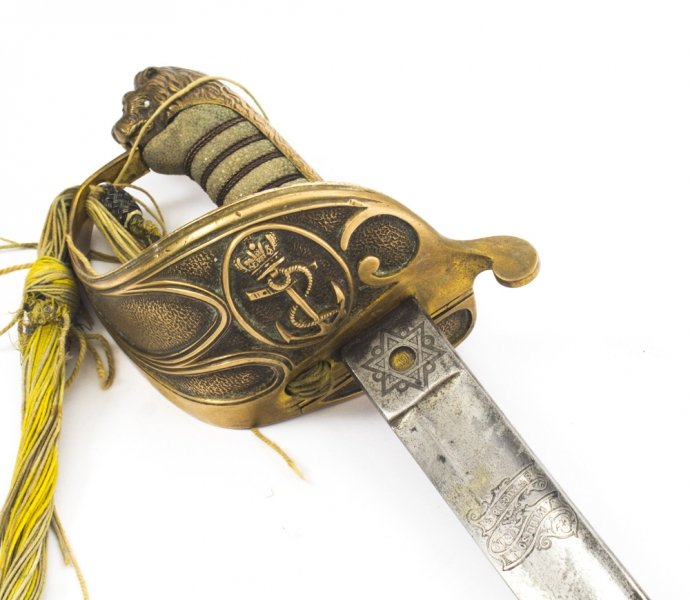 The sword features a brass foliage basket with a crown and anchor plaque and a decorative shagreen hilt that terminates in a lion's head. The single 80cm etched blade, double-edged at the point is cut with a long deep central fuller and is elaborately etched. It is stamped with the serial number 21080, and it comes with its original leather scabbard.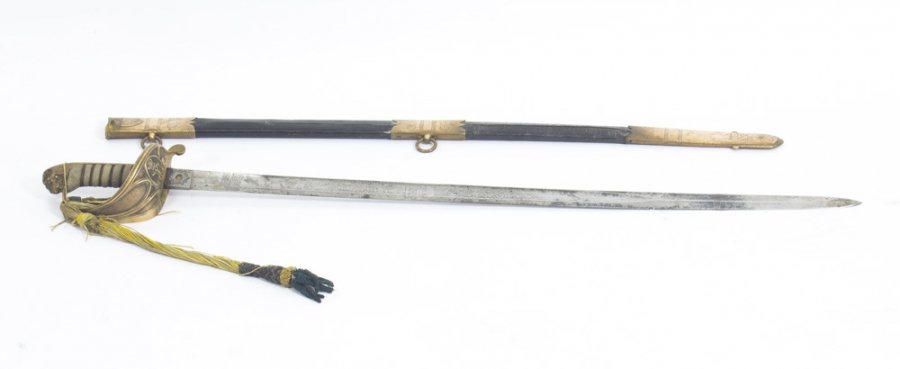 We end this review of unusual items with a beautiful pair of Italian white Carrara marble profile busts of Virgil and Dante, circa 1850 in date.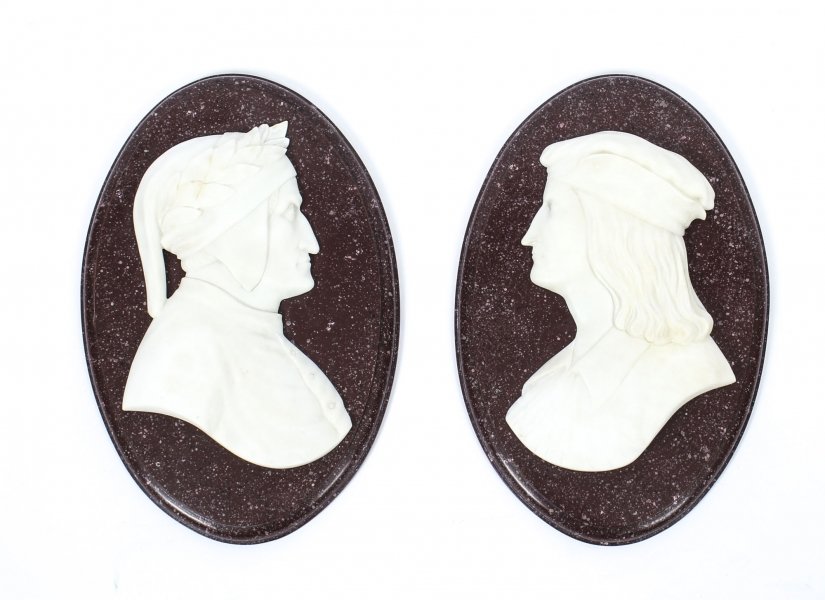 This sensitively-carved pair of plaques depict the profile of the classical writers Virgil and Dante and are superbly mounted on oval faux Porphyry plaques.
Imperial Porphyry is an extremely rare and historically important stone. By Imperial decree, it was solely for the use of the Roman emperors and the Imperial family. It comes from a single mountain in Egypt: Mons Porphyrites at Djebel Dukhan. The sixth-century writer Paulus Silentiarius described its use in Constantinople within Hagia Sophia, as 'Porphyry is powdered with stars.'
Dante (1265-1321) was a Medieval Italian poet and philosopher whose poetic trilogy, The Divine Comedy, made an indelible impression on both literature and theology.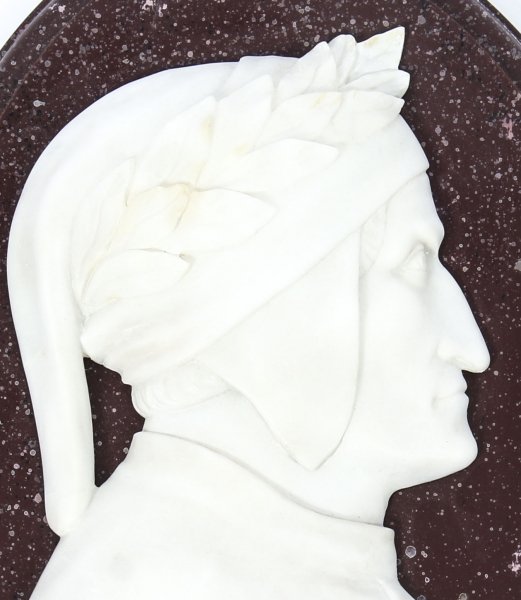 Virgil (70 B.C-19 B.C) was regarded as the greatest Roman poet, known for his epic the Aeneid (written about 29 BC), which had taken its literary model from Homer's epic poems The Iliad and The Odyssey.
The attention to detail throughout this pair is second to none.
If you require further information about any of our antique items, you can call us on +44 20 8809 9605 or email info@regentantiques.com.
We will ship to just about anywhere worldwide, but please contact us for a shipping quotation before ordering. UK Mainland shipping is offered free of charge. Remember to check our website regularly for more fine antiques and other unusual items.