A Chip Off the Old Block: The Distinguished Look Marble Statues

Regent Antiques carries a wide and interesting selection of marble works. Here we show you some fine examples that are part of our collection.
Of all the materials used by man to sculpt, marble is perhaps the most enduring. Indeed, marble remains the material of choice of sculptors past and present. Marble has a very distinguished look and feel and can add authority and ambience to any surrounding, be it domestic or commercial.
As we deal in very fine antiques and works of art, we at Regent Antiques have access to a plentiful supply of marble pieces, antique and contemporary, all chosen with quality in mind.
Historical and mythical marble figures
We offer a fine collection of marble busts and figures, many of which depict well-known historical figures, especially dating from the days of the Roman Empire, as well as mythical Greek and Roman figures. Take this beautifully-sculpted marble bust of the Roman goddess Diana, dating from the last quarter of the 20th century.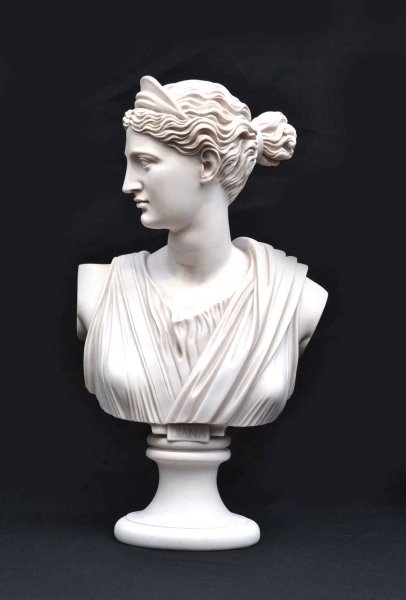 This high-quality bust is after the full-size Roman marble copy which was after the ancient Greek statue depicting Diana the Huntress by Leochares. It is made from marble dust or artificial marble. Marble dust is combined with cement or synthetic resins to make reconstituted or cultured marble. The appearance of marble can be simulated with faux marbling, a painting technique that imitates the stone's colour patterns.
The attention to detail throughout the piece is second to none and the figure is extremely lifelike.
Another very fine example is this gorgeous statuette of a Roman senator, dating from the last quarter of the 20th century.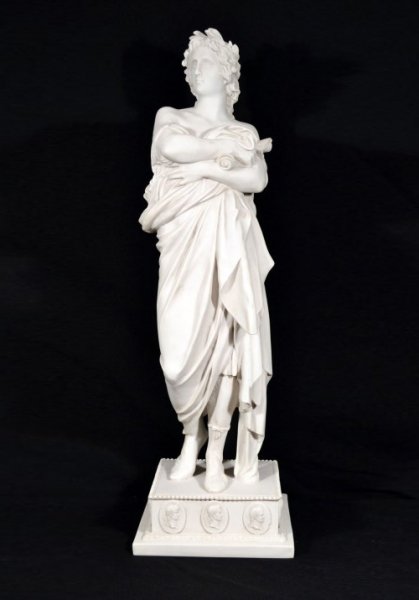 The marble figure features the Roman senator standing proudly with his arms crossed. He is staring into the distance and clutching his robe up around his body.
This is truly a beautiful display item and it will no doubt become the centrepiece of your display collection. The attention to detail here is remarkable and this is sure to receive the maximum amount of attention wherever it is placed.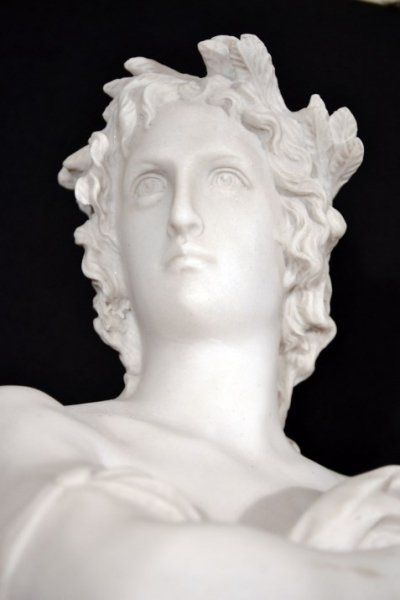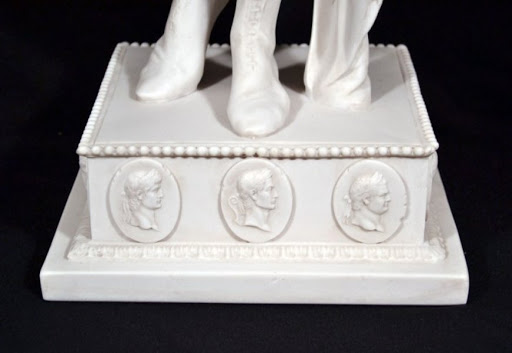 The lure of Art Nouveau in a marble bust
If you are a lover of the Art Nouveau period, then this marble sculpture could be just for you. It is a splendid antique Italian Art Nouveau marble shoulder length bust of a beautiful maiden, early 20th century in date.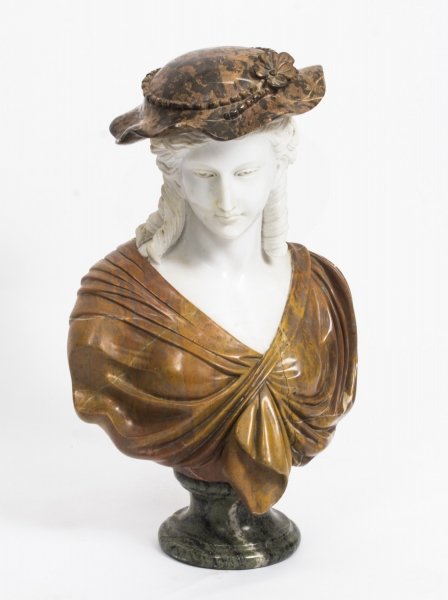 The face and body have been sensitively modelled in Carrara marble with the hat, draping garment and stand accomplished in contrasting marbles. Carrara marble is a type of white or blue-grey marble, quarried at the city of Carrara in the province of Massa-Carrara (Tuscany, Italy). Carrara marble has been used since the time of Ancient Rome. Many sculptures of the Renaissance, such as Michelangelo's David, were carved from Carrara marble. For Michelangelo at least, Carrara marble was valued above all other stone, except perhaps that of his own quarry in Pietrasanta.
This striking Art Nouveau piece is certain to attract attention and make it a talking point in any room of your home.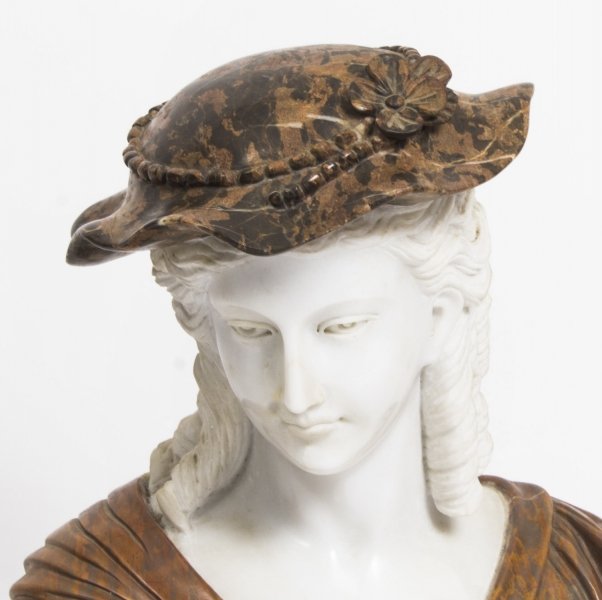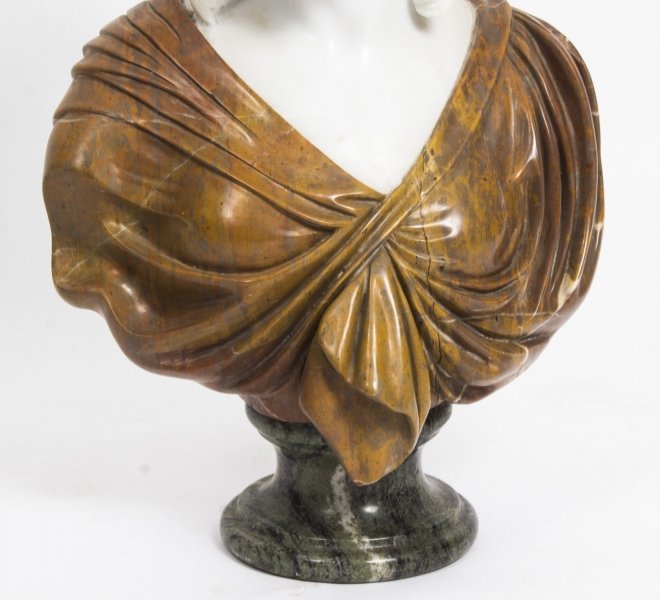 More beautiful female marble sculptures
Next, we turn to the stunning Pauline Bonaparte as Venus Victrix (or Venus Victorious), a semi-nude life-size reclining neo-Classical portrait sculpture by the Italian sculptor Antonio Canova.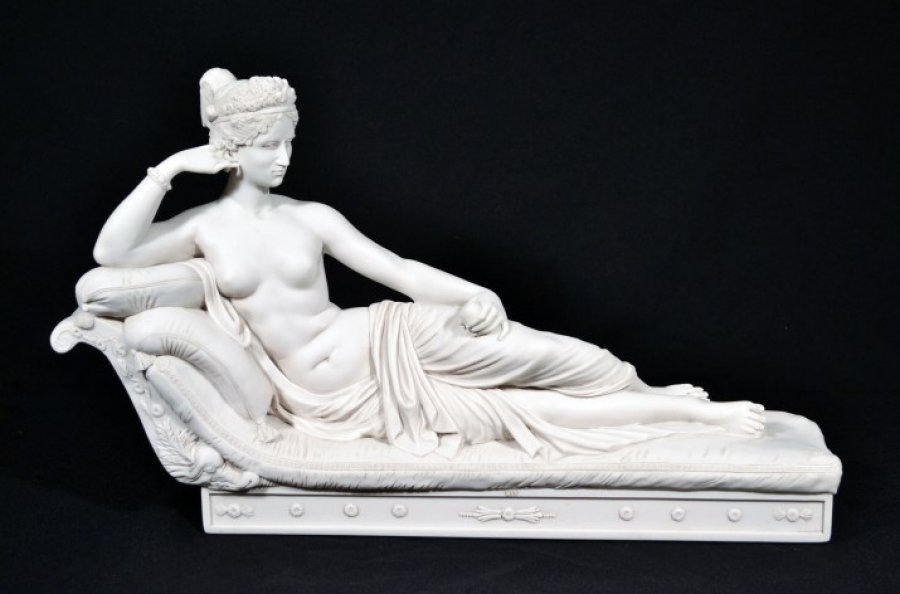 This high-quality bust is made from marble dust and dates from the last quarter of the 20th century.
The statue revives the ancient Roman artistic traditions of portrayals of mortal individuals in the guise of the Gods, and of the beautiful female form reclining on a couch (as most often seen in reclining portrayals of Hermaphrodite). Originally, it was commissioned by Pauline Bonaparte's husband Camillo Borghese and executed in Rome from 1805 to 1808, after her marriage into the Borghese family. It then moved to Camillo's house in Turin, then to Genoa, only arriving in its present home (the Galleria Borghese in Rome) around 1838.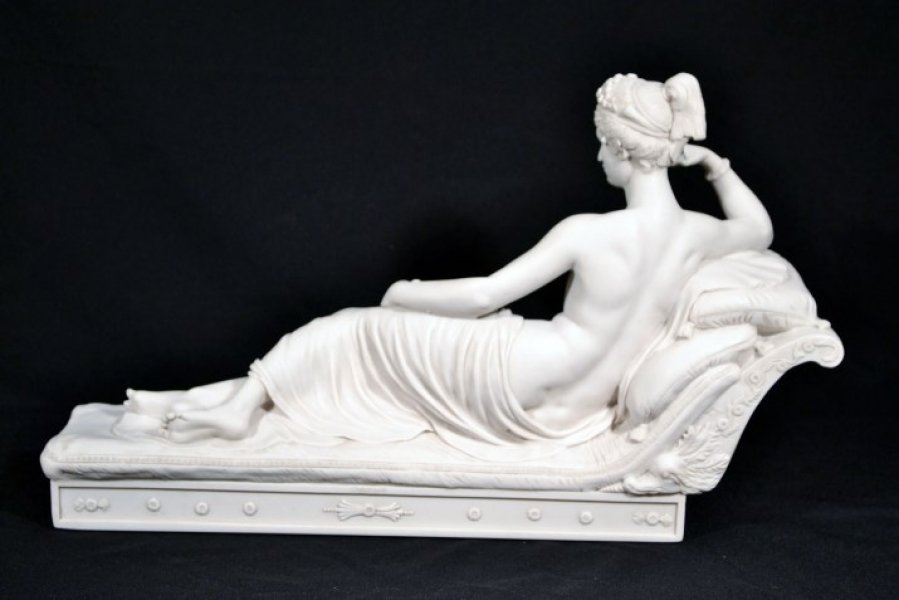 Finally, we would like to show you this delightful antique white and grey marble shoulder length bust of Iullette, a beautiful maiden, by Professore Giuseppe Bessi, circa 1900 in date.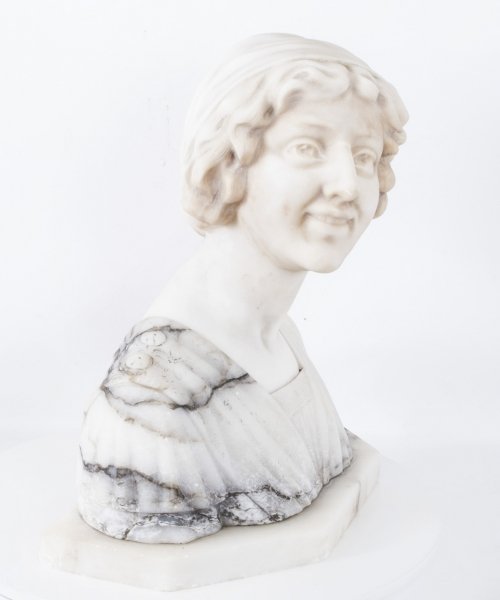 The statue shows the dress with chased detail, Iullette's hair brought together in a simple cap and raised on a simple canted rectangular plinth base. The marble is signed on the reverse G. Bessi.
Professore Giuseppe Bessi (1857-1922) studied at the Academy of Fine Arts in Florence. In 1879 he founded his own workshop in Volterra and manufactured mainly busts and statues of alabaster, marble and onyx. In his works, he combined forms of neoclassicism and Art Nouveau. Major museums today have works by Bessi in their collections. The largest collection of his work is in the Museum of Volterra, the Ecomuseo dell'Alabastro. In recognition of his achievements, a street was named after him in Florence.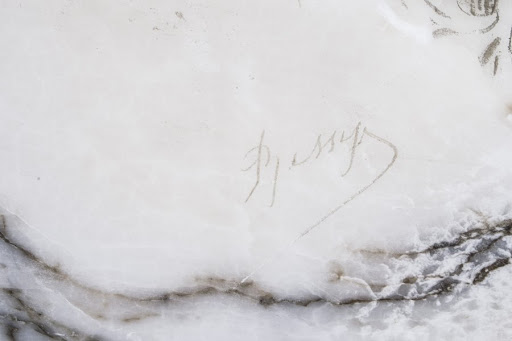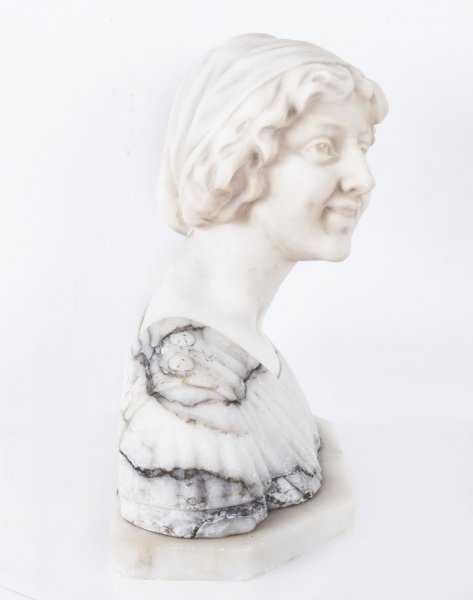 How to become the owner of a special marble figure or bust
Wherever you intend to place them, our marble carvings and sculptures are always worth a look. So browse through the current collection and if you don't see what you are looking for, please contact us.
If you see an antique marble sculpture on our website, or indeed any item of antique marble that you would like to consider buying but you cannot collect it in person, please rest assured that our specialist team will pack it carefully and ship it to you. If you are located in the UK Mainland, you will be pleased to discover that we can ship your purchases to you free of charge. If you are not UK-based, don't worry, we can ship items of antique marble, marble busts and other items to most worldwide destinations on request – just please contact us for a shipping quotation.