Bespoke Handmade Victorian Style Marquetry Furniture

Bespoke handmade Victorian style marquetry furniture has always been a specialty of ours here at Regent Antiques.
Marquetry is the art and craft of applying various veneers to a structure to form decorative patterns, designs or pictures.
Marquetry, which developed in the 16th Century, remains in fashion today, though of course it is now aided by modern techniques. At Regent Antiques, marquetry is made by craftsmen with techniques similar to those of the master craftsmen of earlier centuries. This way, our pieces are authentically in keeping with the Victorian style.
These fashionable and high quality pieces are available to purchase and would make a stylish statement in any collector's home.  
Take for example, our wonderful bespoke handmade Victorian style floral marquetry burr walnut dining table. It is an amazing piece of luxury furniture which will add splendour to any room.
The making of a bespoke marquetry dining table such as this one is a complex process involving many phases. It is done with the highest level of care and attention to detail – with up to 30 iterations – by our third-generation master craftspeople working in our Italian workshops.
Burr walnut has been used for centuries by fine furniture makers due to its beautiful grain. This large dining table has been further embellished with superb inlaid marquetry decoration featuring urns, ribbons, flowers, leaves and vases.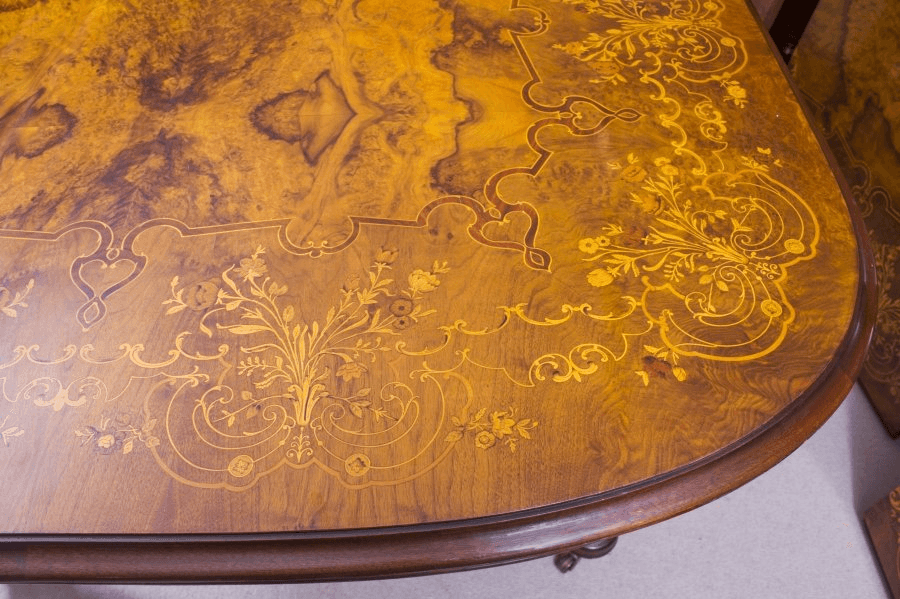 To highlight the natural grain of the wood and the excellent artistry of the marquetry, our craftsmen have French polished this large dining table by hand, using natural products, resulting in a stunning masterpiece of marquetry.
This exquisite large dining table has four leaves. The leaves can be added or removed to vary the length of the table using a special double winding mechanism. This gives the table wonderful flexibility enabling it to be adjusted to suit the occasion.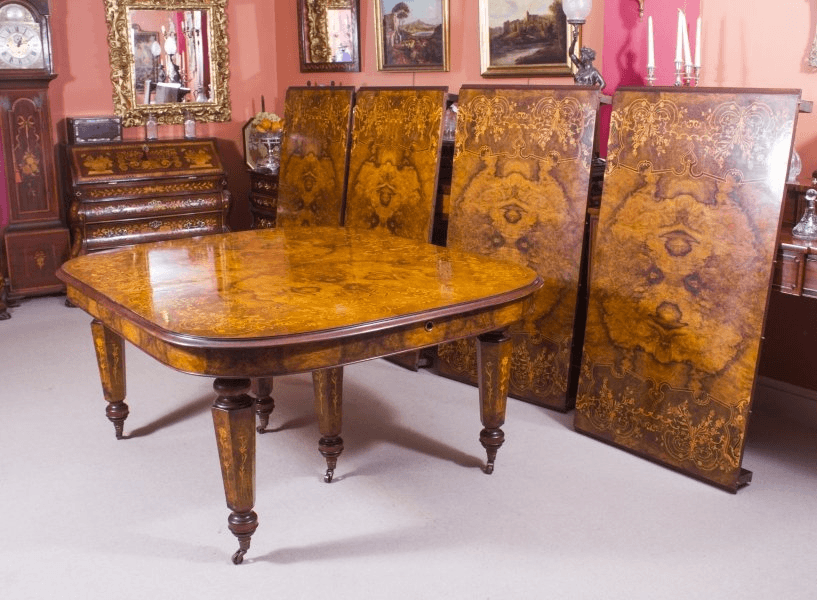 As a large dining table it needs extra stability so it stands on six finely-carved legs with brass cap castors.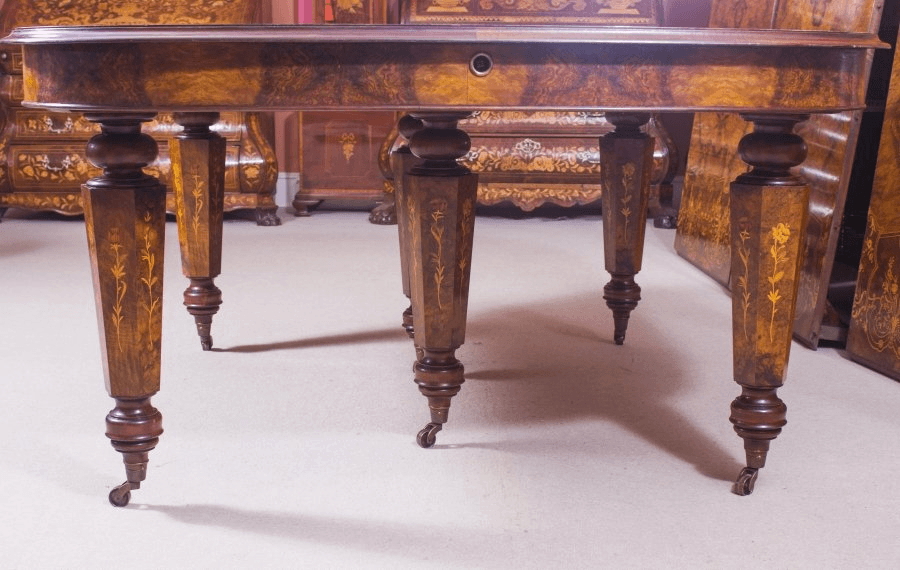 Please take a few moments to watch our video which explains how this wonderful large dining table was made.