Bring A Little Art Deco Style to Your Table

Although we normally feature items of Art Deco furniture in these articles, there are many more Art Deco style items in our showroom that we would like to draw to your attention. Today, we are focusing on Art Deco style items for use at your dinner table, coffee table, bar or cocktail cabinet. First, lets take a look at this  Art Deco Style Silver Plate Tea / Coffee Set with matching Tray:
Comprising of  a tea pot, (could also be used for coffee), sugar bowl and a milk jug all of which are beautifully displayed on a stylish tray Art Deco style tray.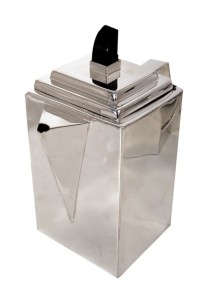 As can be seen from the photographs, the 3 pieces fit very neatly onto the tray and all are typical of the minimalist style associated with the Art Deco era which peaked in the 1920's in the UK.
Offered for sale at just £325, this could be the set that you have been looking for!
If, however, it isn't, then how about this Silver Plated Art Deco Style 4 Bottle Wine Cooler Ice Bucket:
Offered for sale at just £355 this perfectly executed wine cooler accommodates four bottles in considerable style and has a clever central compartment in which you can place crushed ice in order to keep the bottles cool.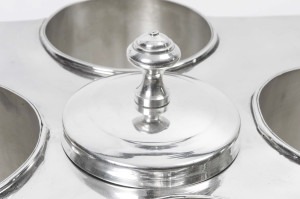 With a tidy footprint measuring a mere 33cm x 30cm and standing some 24cm high, excluding bottles, this is a great way to store your wine and keep it cool whilst, at the same time, not occupying too much table space.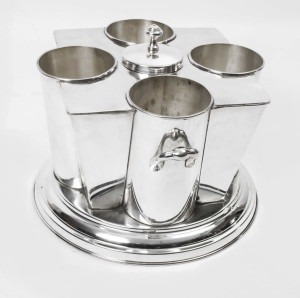 Next we have this interesting and very collectable Chrome Cocktail Shaker in the Classic Art Deco Style.
This is an unusual yet very practical piece that will bring out the bartender in you. Just twist the top to display the name of cocktail you wish to prepare and it will display the recipe for you – very handy!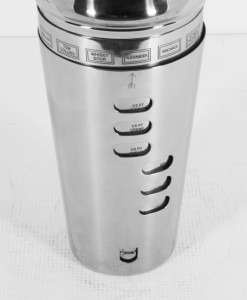 We are offering this lovely Art Deco Style piece for just £185 and, like everything else in our range, we can easily ship it to you, wherever you may be in the world.
UK shipping, on the mainland, is free of charge – please request a shipping quotation for all other destinations. See more Art Deco items here.
Expert help and advice is available on request – just call: +44 20 8809 9605 or email: info@regentantiques.com.