Turn On and Tune In With This Charming HMV Gramophone Dating From 1934

Today we are going to show you a thoroughly charming vintage portable HMV gramophone Model C 102 E dating from 1934, available for sale at Regent Antiques.
In its day this fine instrument would have been regarded as the pinnacle of gramophone design and was a much-prized possession in many a household. The quality of the sound that it could reproduce – given the very basic technology, at least by today's standards – is superb and we are sure that this example of this iconic gramophone will soon find a place in the collection of an enthusiast who has been looking around for the right one to buy.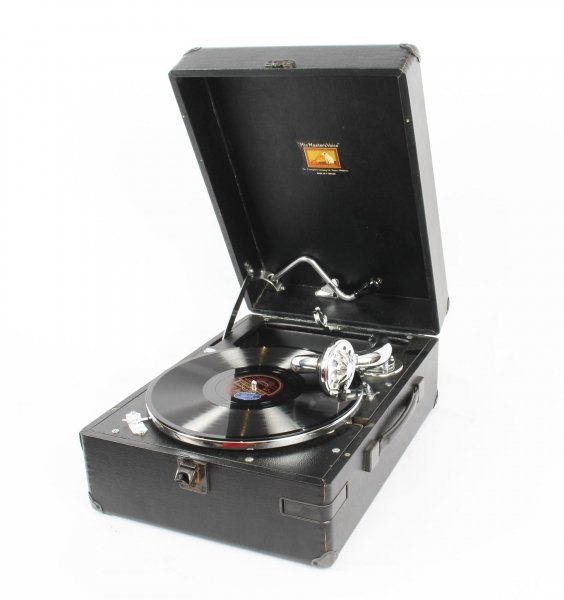 The makers HMV were – and still are to some extent – a big name in the music business and were famous for their mascot of a small dog peering into the sound horn of a gramophone listening to a recording of "His Masters Voice," hence HMV.
The illustration below, which became their trademark and logo, was actually an extract from a painting by the artist Francis Barraud, entitled "His Master's Voice."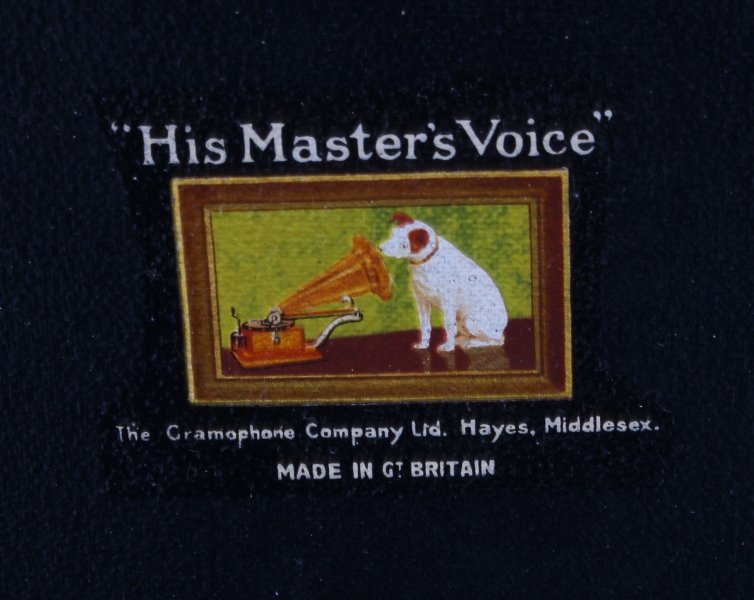 The HMV 102, of which this is a fine example in excellent condition, is still widely recognised as being at the forefront of portable gramophone design, and it remained in production with only minor changes from its launch in 1931 until the late 1950s. It was very popular in its day as well as now due to its superb playing quality.
This particular model is the de-luxe variant in black leathercloth. Serial number B/14  29858. It comes with its original instructions.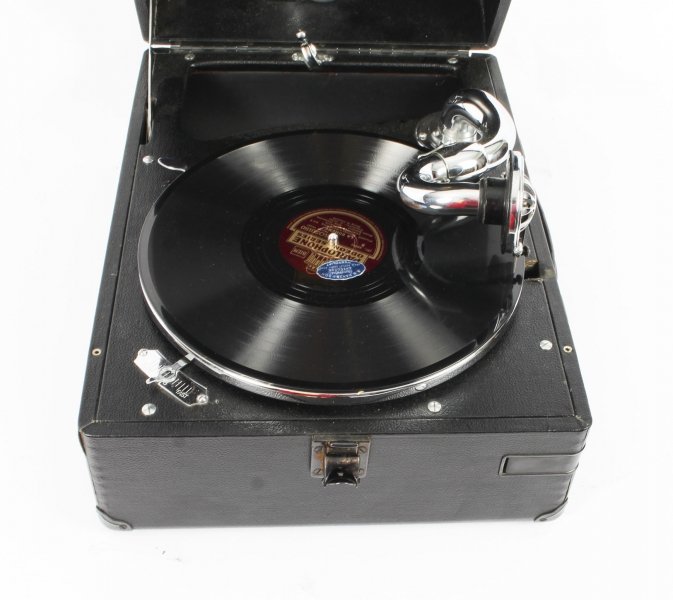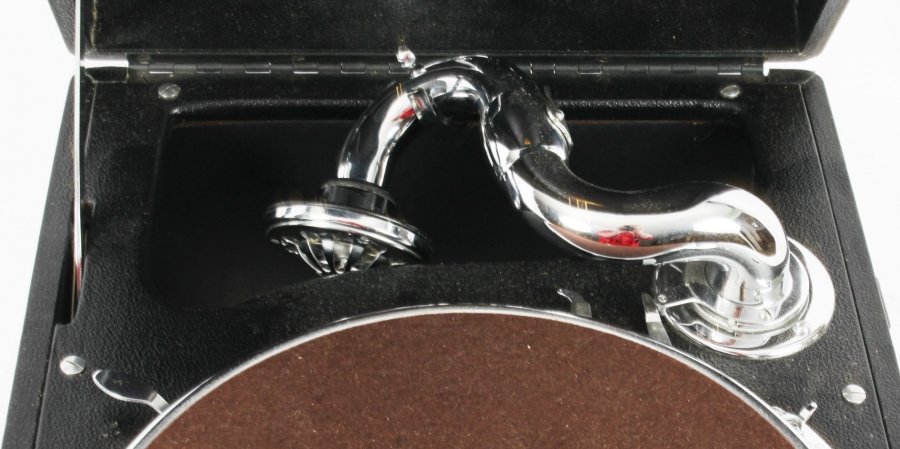 Offered for sale at just £475, this gramophone will not be around for long, so please be sure to look at the other pictures or better still, visit our North London showroom.
We would be pleased to ship this fine HMV gramophone to almost any destination worldwide – but please contact us for a shipping quotation first. Shipping to Mainland UK destinations is offered free of charge.